Standish Flemming, MBA
Founding Managing Partner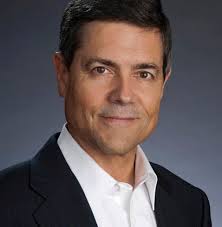 An over 30-year veteran of venture capital investing, Mr. Fleming has helped raise and manage six venture funds totalling more than $500 million and has served on the boards of 19 venture-backed companies. He has extensive experience in all aspects of venture management and finance, including fund-raising, investor relations, operations and portfolio development. In 1993, Mr. Fleming joined Dr. Royston to bringan institutional focus to Forward Ventures. He served as the initial president and CEO of Triangle Pharmaceuticals (acquired by Gilead Sciences, Inc. [NASDAQ:GILD]), Actigen (now part ofCorixa/GlaxoSmithKline [NYSE:GSK]), GenQuest Corixa/GlaxoSmithKline [NYSE:GSK]), and CombiChem (acquired by DuPont [NYSE:DD]). Mr. Fleming was a founding board member of Arizeke Pharmaceuticals, Ciphergen Biosystems (now Vermillion, Inc. [NASDAQ:VRML]) and Ambit Biosciences(acquired by Daiichi Sankyo) Gryphon Therapeutics, and served on the boards of Acorda Therapeutics [NASDAQ: ACOR], and was a founding director of Nereus Pharmaceuticals. Mr. Fleming is a past president of the Biotechnology Venture Investors Group. He has helped start more than 15 companies and served at founding CEO of eight. At Forward, Mr. Fleming has made investments in almost every segment of the health-care industry, and led or participated in financings at all levels from pre-start-up to PIPES in public companies, in both debt and equity. He began his venture career with Ventana Growth Funds in San Diego in 1986.He earned his BA from Amherst College and his MBA from the UCLA Graduate School of Management.